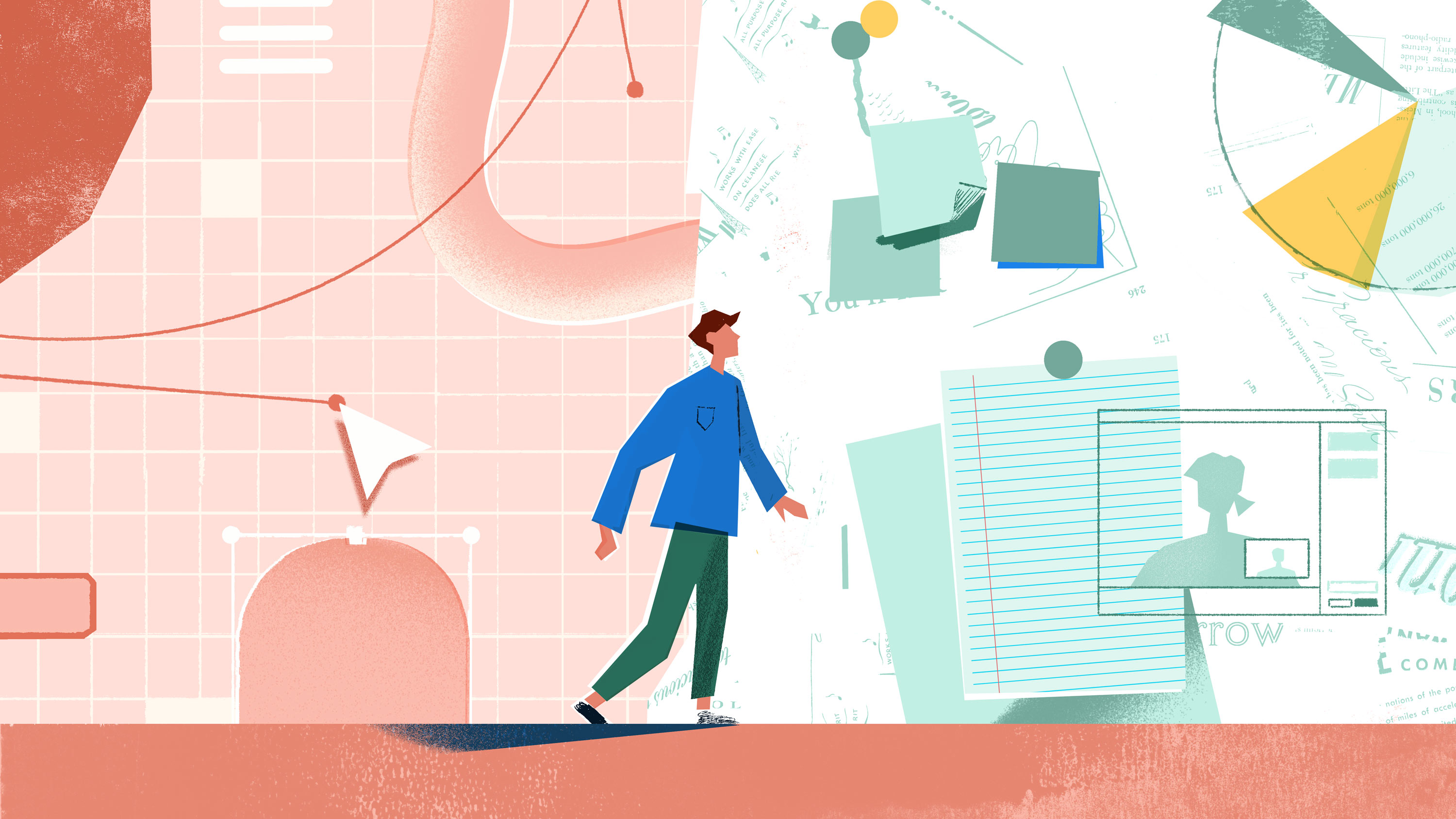 Entering into UX Research as a Design Professional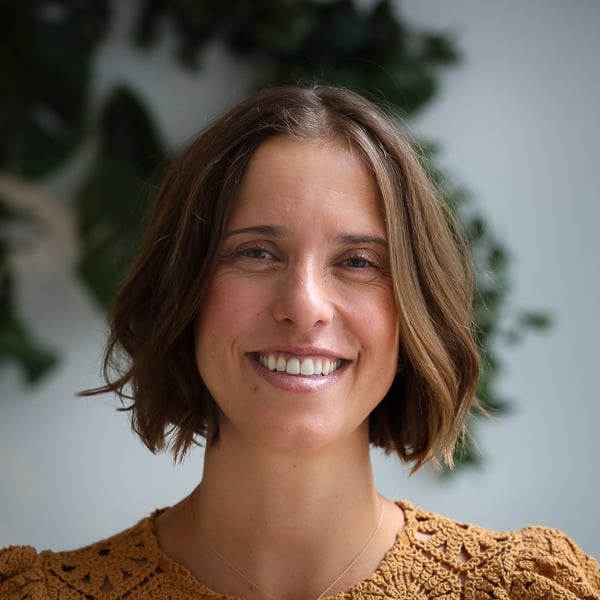 Written by Kacie Wise
Recently we spoke with a group of Masters students at the Barcelona Technology School on what to expect entering into their first UX role, post grad — what you don't learn in school. We focused on three areas and best practices as they take their next steps:
1.
UX Maturity
In thinking about how research exists and expands at companies, we kicked off the conversation UX Maturity. While the group are experts in design, how research tends to be adopted within organizations is similar to how Design as a function is adopted and supported throughout organizations as well.

DESIGN. The first step toward UX maturity.
With Design in place, Designers play a duo-role where design + research are part of their function. As this dual function — conduct usability studies, test designs, leverage tools to connect with customers and the general public, and establish a close partnership with Product.

When the demand on design and research hits a threshold, there's a new focus on hiring for expertise.

UXR. With Design established and supported as a practice, Research is the next talent to bring on. Maturity within the field of UXR comes in 2 phases:

Phase 1 – Team of 1
Here, a single UX Researcher is focused on:


Building their practice

Conducting all research

Building relationships

Identifying champions

Creating partnerships with Design and Product

Empowering teams with knowledge to inspire action

Phase 2 – UX Research Maturity
Here, the team is working together on:


Usability

and

now, strategic research efforts

Democratizing research to empower others to conduct their own usability studies

Building relationships across teams

Extending their influence across the organization

Deepening partnerships with Design and Product

Empowering more teams with knowledge to inspire action

Ops.

Now that Design and UX Research have met with maturity, a new function grows out of that to support the entire UXR function. Research (or Design) Ops vary from company to company, however with the inclusion of these roles, you may see them taking on:


Managing the recruitment process or agencies

Scheduling and coordinating research projects\

Auditing research toolkit regularly to optimize for team needs

Being the go-to to onboard teams on new tools + what to use and when
---
2.
Blending Quantitative with Qualitative
You need both in building or having a mature Research Organization. We need to know what is happening, however when we are able to help explain why it's happening it will help build belief across your teams.


A Qualitative UX Researcher will conduct 2 types of research:
1. Generative – "Building the right thing."
2. Evaluative – "Building the thing right."
---
3.
Collaborating cross functionally
Bringing everyone into the research process will make our work better. Communicate and translate your message in a way that resonates with each of your audiences/stakeholders in your organization. The magic is when Design, Product, UX Research, and Engineering are partnering and driven by customer-focused insights.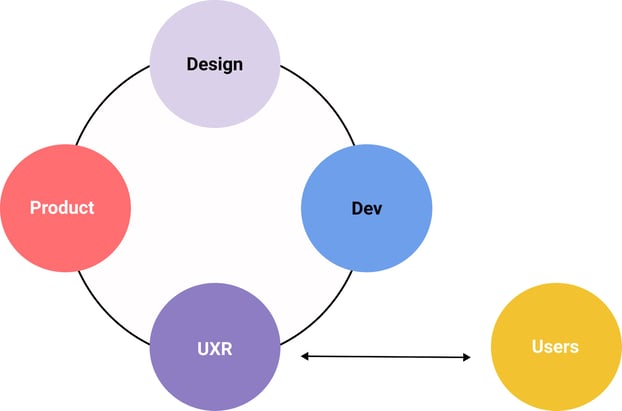 There are many different models for collaboration. Some include:
Dual-Track Agile
Research plays an important role within both the Discovery and Delivery phase of the product development lifecycle. We thought this write up from Silicon Valley Product Group sums it up nicely.
CEO as Champion
At Zapier, customer interaction/user exposure is embraced company-wide, starting from the top. Employees dedicate a percentage of their time each week to engage with customers on " research ride alongs", via live chats and other user-focused programs. The goal is for everyone on the team to learn about customer needs. UXR teams focus on the future-oriented research and Design + Product lead shorter timescale projects (e.g. usability studies, feature-focused interviews).
Multidisciplinary Research Practice
We were in awe of Slack's Christina Janzer & Michael Massimi at the 2019 UXR Conference.
---
While there are many aspects of an organization to consider when entering into UXR from your graduate program, we hope that these three areas help you along your path.
Happy researching! 🤓🎉