Building culture is hard—especially for research leaders.
As UX researchers, our traditions and methods are often foreign to our partners in design. Because of that, it can seem almost impossible to build a culture of research appreciation and excitement.
Roy Olende, Head of Research at Zapier, has made huge strides in growing the love for research company-wide.
Want to do the same? Here are the three things you need to know:
1. Experience Research Live, Together
You can describe a trip to New York all you want, but your stories will never compare to the real experience of walking through Times Square or gazing out from the Empire State Building.
It's the same thing with research; hearing about a great research study after-the-fact just isn't the same as being there.
That's why, when folks do research at Zapier, it's a shared experience: product managers, designers, and other teammates use Lookback's Observation Room to experience the session together as it's happening.
In the observation room, teammates can watch and listen to customers share stories and uncover insights, while chatting and tracking any key learning moments.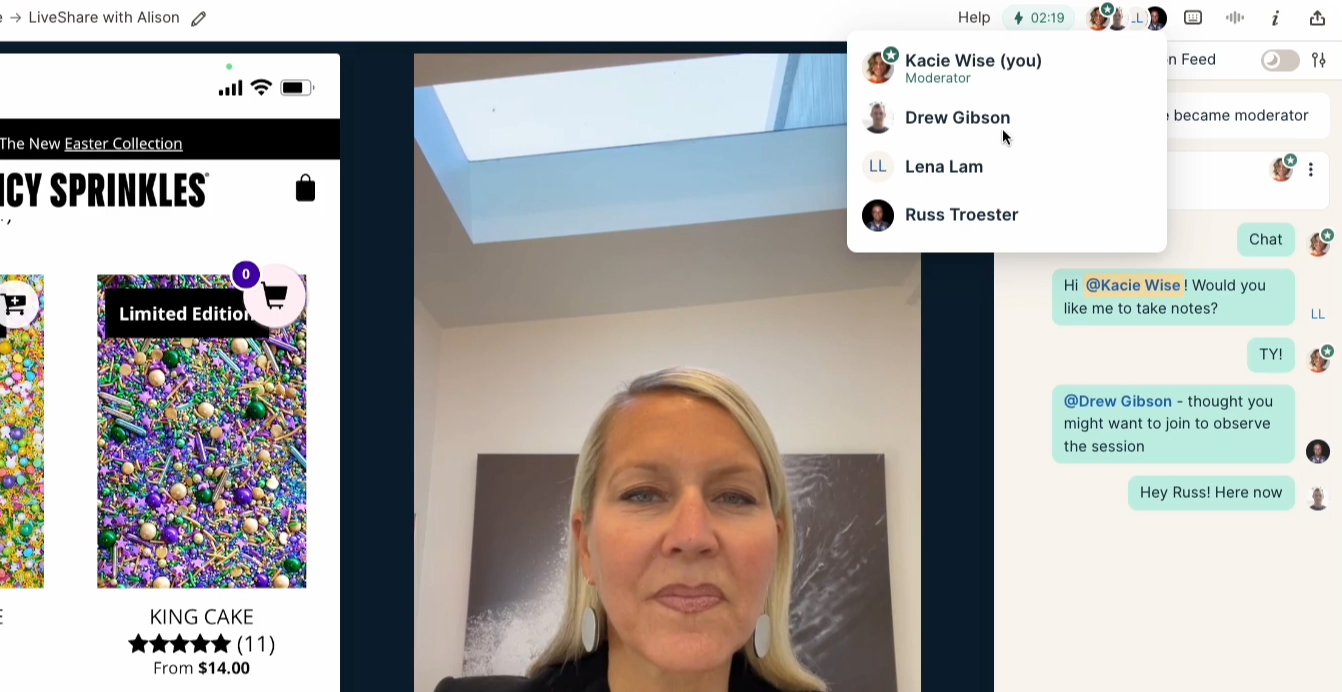 As Roy explains: "When you have someone in a session, and you can hear the intonation and the pain in their voice, that stirs something in you." That means when PMs and designers hear those insights, they are ready to act.
2. Keep the Momentum
The best time to talk about research is right after you've done research.
Once your team has been able to see and feel the needs of the customer by joining a live research session on Lookback, you'll want to keep the momentum going.
That's why Lookback creates instant debrief links after each session, so you and your team can join a quick call to talk about what you saw and heard in your research session. Everyone is already on the same wavelength.
Roy explains the importance of these debriefs: "It sets you up so much better for the work to have impact." It allows the team to dig into details from the conversation while it's all fresh, and gets everyone excited thinking about how to solve the problems they just discovered.
Having these debriefs after each research session means that once you've compiled the report from all your research, everyone is ready to hit the ground running with your insights.
3. Define Your Research Cadence
"Look, everyone is busy already", explains Roy. But having a steady cadence of research sessions for teammates to join is critical.
One of the great things about Lookback is that it's easy to create a new project quickly and know it's going to be done right.
"We spun up a project to gather insights…literally within a week", Roy said, "It's a simple process of plugging in a link."
Having the right tooling means that folks on the research team and beyond are able to quickly respond to new needs for user insights.
The Easiest Way to Create a Research Culture
Building culture is hard—especially for research folks like us.
But if you have the right tooling that allows your team to be a part of your research, your work becomes a lot easier. And don't take our word for it—here's what Roy has to say, "It would have been much more difficult to make these culture changes without Lookback."
When people participate in research, they believe in research.
Why not make it easy for your teammates to participate in your next project? Lookback is here to help.