Upload your own research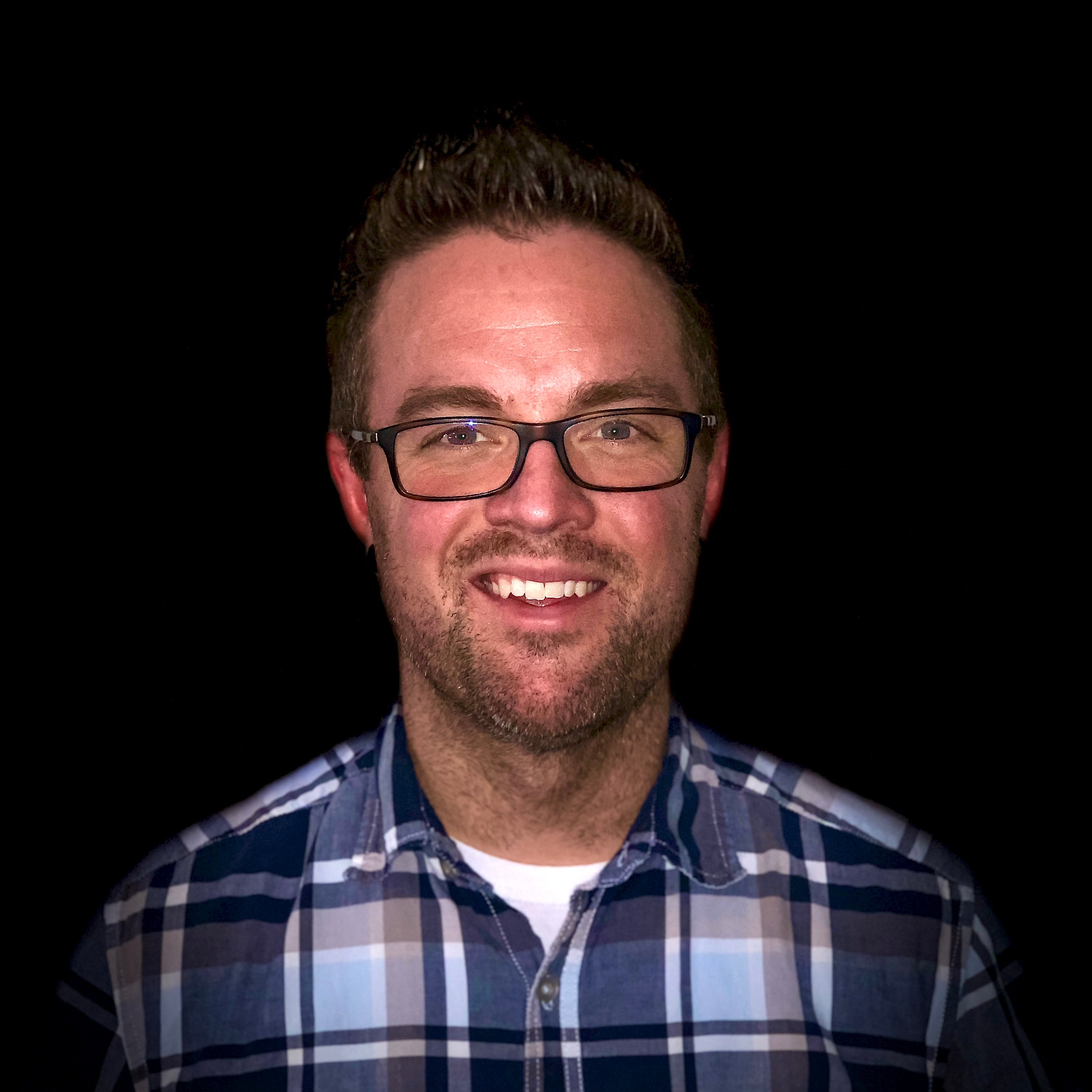 Written by Russ Troester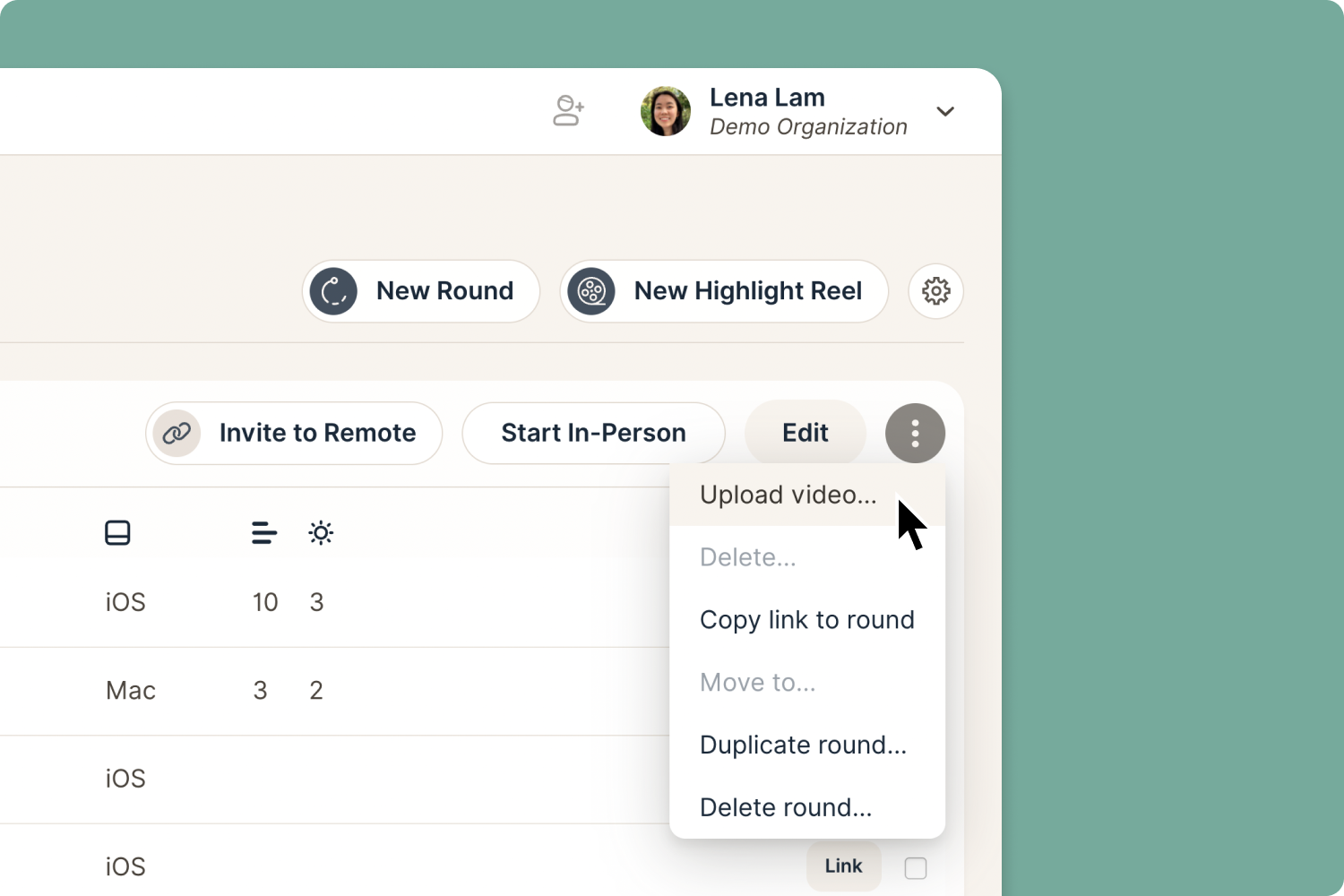 We might be biased, but we believe Lookback is not only a great platform to capture Interviews and Usability Testing with your users, but also for sharing insights with colleagues and stakeholders using time-stamped notes, highlights and highlight reels.
However, there may be times when – for whatever reason – you're not able to conduct a research session in Lookback (e.g. Focus Groups). Previously you'd just have to keep those videos in a separate location and/or download your videos from Lookback and add them to that repository.
We're excited to announce that for the first time ever you can now upload non-Lookback recorded videos into our system! This allows you to collect all your research sessions in one place as well as leverage our notes, highlight reels, and other great features.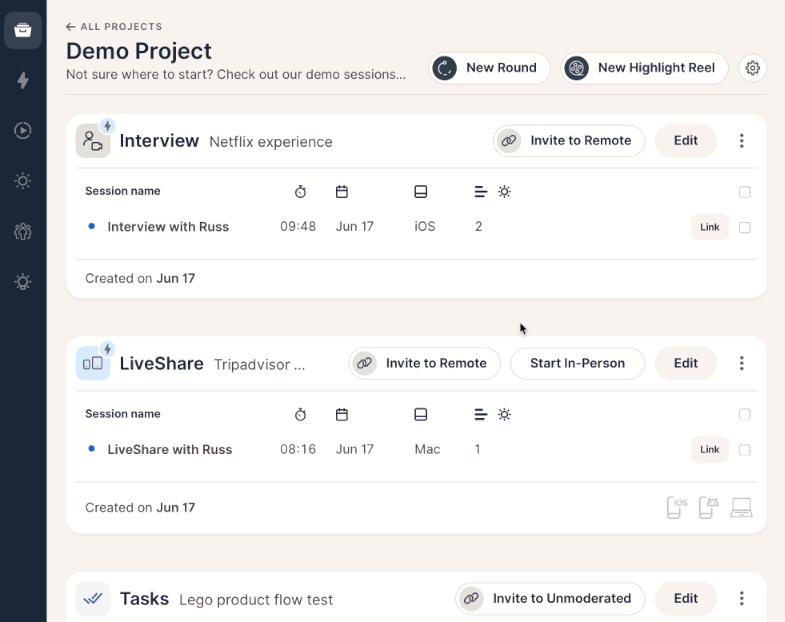 For more information, please check out our Help Article on uploading videos to Lookback.